Why Choose The Mungenast Family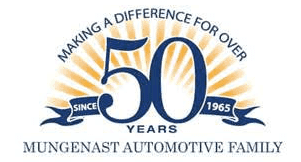 There's something special about working for a local, family-owned business where employees recognize one another as members of a family. Our employees bear a sense of fulfillment knowing that their careers not only improve their own lives, but the quality of life in all of our neighborhoods.
Since 1965 the Mungenast name has thrived in St. Louis because we believe that ensuring the happiness of our employees is the first step in ensuring the happiness of our customers. Sure, we offer what we believe is a basic right for all working Americans: comprehensive benefit packages that include medical insurance, dental insurance, life insurance, 401-K, compensation plans, sick leave, and paid training. But because we value loyal employees as much as we value loyal customers, we offer more, such as profit sharing, gym memberships, and paid vacation. Our employees never work on Sundays, never work on major holidays, and can designate personal holidays throughout the year.
Since our employees are an extension of our family, and integral to the growth of our dealerships, we want them to join us in celebrating our successes. From company-wide picnics, to holiday parties, to small office celebrations, we love to show how much we value each other. At Mungenast, we love to promote from within – we're always on the lookout for standout employees and hold monthly employee luncheons where we recognize loyalty and achievements and get to know one another better.
We pride ourselves on keeping our talent in-house. Because of this, we have a variety of opportunities for employees with specific professional goals. One reason that entry-level positions at Mungenast are so desirable is because our company has departments in a wide variety of areas. We always have our eyes on our own employees when filling upper-level positions in management, sales, service, accounting, customer development, human resources and more. We want our employees to grow with us, to stay with us. In fact, many of our employees have worked for Mungenast for years – even decades. ­­­­
So what are you waiting for? Apply today to join the Mungenast Automotive Family and become a part of the Mungenast difference.